York Top 100 Businesses
Friday 16 November 2018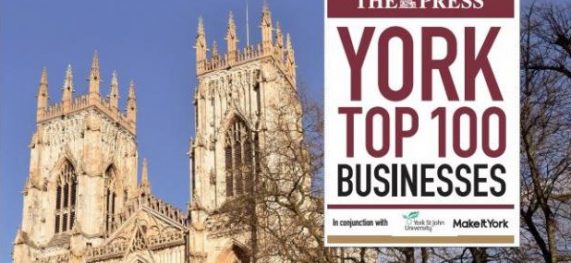 We are delighted to announce that SIMPSON has been ranked 17th in The Press York's Top 100 Businesses.
Following its first publication last year, in which SIMPSON were ranked 25th, York Business School at York St. John University and Make It York produced a list of the Top 100 Businesses registered in York.
Using an algorithm created by York Business School, the evaluation criteria takes in to account key performance indicators such as turnover, profit, growth, and staff numbers.  This showcases York's most successful businesses, as well as their contribution to the city's economy.
The list was revealed at an event on the 14th November, which hosted the leaders of the Top 100 Businesses, as well as city leaders and the leading business support organisations.
We are thrilled to have improved by 8 places since last year's result.
We thank the entire SIMPSON team for their continued commitment and support, which has made this ranking possible.
Back to all news