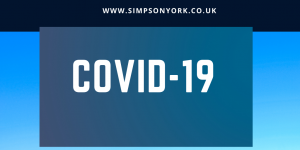 To ensure our projects are operated in line with the latest Government Guidelines and CLC Standard Operating Procedures, specific Covid-19 Risk Assessments have been developed. See attached template.
The Risk Assessment identifies the controls to be implemented to minimise the risk of COVID-19 transmission. These controls relate to:
– work related travel
– site access and egress
– site arrangements for achieving safe social distancing
– sanitising and hand washing stations
– welfare facilities
– first aid and emergency service response
As far as is reasonably practicable, project programmes have also been reviewed to achieve suitable safe social distancing onsite.
We have undertaken re-induction exercises and where required, we have assisted our subcontractors with the development of their own project specific Covid-19 Risk Assessments.
Compliance with the measures detailed in the Risk Assessments is being monitored by our Project delivery teams onsite with support from our Senior Leadership and HSQE team.