We are committed to reducing duplication and unnecessary paperwork in the Construction industry. We recognise the burden placed on our subcontractors completing numerous competency questionnaires, for different Main Contractors, all containing the same information. We therefore use Constructionline, the UK government certification source to manage our subcontract database.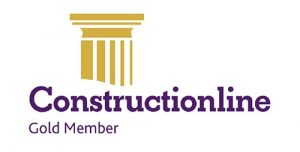 To join the Constructionline database please visit the website at http://www.constructionline.co.uk
We also need to ensure all our subcontractors have the appropriate Health & Safety systems in place prior to appointment. We therefore recommend that our subcontractors hold a valid Safety Schemes in Procurement certificate (SSiP). This also removes the requirement to complete the Health & Safety competency questionnaire within Constructionline.
SSiP act as an umbrella organisation to facilitate mutual recognition between health and safety pre-qualification schemes and is fully endorsed by the HSE. Our subcontractors therefore need to join the SSIP of their choice e.g. CHAS, Safecontractor to determine they have satisfied 'part one' of the CDM regulations.
Please visit the SSiP website for further details at http://www.ssip.org.uk/
Please see links for our Quality Policy, ISO 9001 certificate and Bribery, Fraud and Malpractice Policy.  All suppliers are encouraged to refer to these policies –  Quality Policy; ISO 9001 Certificate; Bribery, malpractice & fraud policy; Modern Slavery