Two Ridings Community Foundation
Tuesday 12 April 2016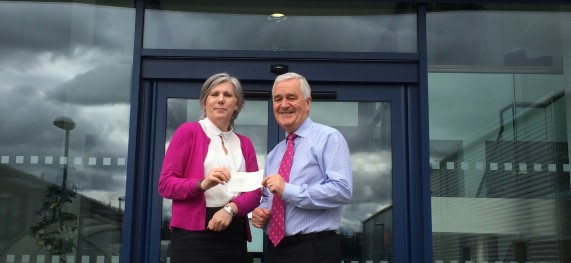 SIMPSON has donated £5,000 to the York Flood Appeal, Two Ridings Community Foundation.
This major donation from the SIMPSON Community Fund was made in recognition of the impact of the floods in York.
Ron Gatenby, Chairman and Chief Executive of SIMPSON (York) Ltd, said "I am pleased we are making this donation of £5000 to support the York Flood Appeal. It is a significant donation from the SIMPSON Community Fund, which is money that the Company set aside from their previous year's profit, for the SIMPSON team to nominate good causes to support. We have over 170 staff based locally and it will give them immense pride to know that their business was supporting others."
Jan Garrill, Chief Executive of Two Ridings Community Foundation said, "I have been so impressed by how local businesses like SIMPSON have rallied round when it mattered, both during the immediate aftermath of the floods and now when we are helping people get back on their feet again and moving back into their homes.
Immediate relief grants have already been made to individuals and communities to help them to meet emergency costs such as shelter, food and clothing and now the fund is focusing on the support needed to get people back into their own homes.
Residents wanting to apply for a grant are asked to download an application form from the Two Ridings website www.trcf.org.uk or call Two Ridings Community Foundation on 01904 435 277
Back to all news