Nele Spiekermann work Experience
Thursday 10 March 2016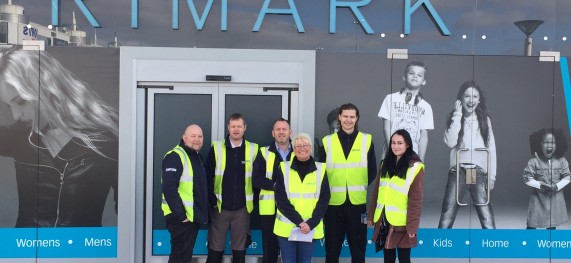 My Blog of my work experience at SIMPSON Week 2!!
The next week, my second and last week, at SIMPSON started and I began to prepare the display boards, that I created last week, to show them in college on Wednesday. I cut all little pieces in the perfect size so they look good, then I placed them all on the right place on the boards. After finishing this I chose a few pictures of projects from SIMPSON to show them on other display boards too. It was difficult to choose the right pictures, because SIMPSON had a lot of great projects. However, I found some and printed them in the right size, laminated them and placed them perfectly on the boards.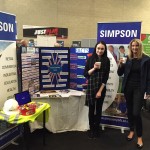 On Tuesday I fixed all things on the display boards and we put them in the car. After this I translated  a booklet about site information for workers and visitors into German.
On Wednesday we drove to Bishop Auckland College, to attend their career's day where companies and universities came there to talk to the students about the world of work and apprenticeship opportunities. After we signed in we put up the display boards and laid all things, like pencils and information booklets, on the table. We talked to students about construction, projects and apprenticeships this was an interesting new experience for me.
Now is Thursday and my time here comes slowly to an end. We visited two sites today. Firstly we were on the Primark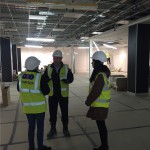 site at Monks Cross, which is a fit-out site. The site manager showed us around and explained a lot of how all the technical things work. There were a lot of things happening on site, and I found the whole tour very impressive, and that the people, working there, know where to put and install each item. I don't even know what is what.
After this we drove to the Springfield site, a construction site. The site manager showed us around too and explained what they are building there and what it all will look like when it is finished. It is an old chocolate factory which is being turned into a health care centre. It was very impressive to see how they are making something completely new and different from such an old and listed building. I really enjoyed my time on site, everybody was really nice and visiting sites was a new and fantastic experience for me.
Looking back on my time at SIMPSON, I gained new experiences and had an amazing time h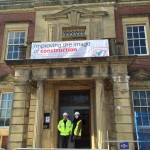 ere. Now I have an impression of how the everyday life of working in the office is like and of marketing and construction. I improved my English, by talking and thinking in English and also by learning new and useful vocabulary. I am completely happy with the things I have done here and I am thankful that SIMPSON offered me such a great opportunity.
Back to all news