Hat trick of awards for York Art Gallery
Monday 25 April 2016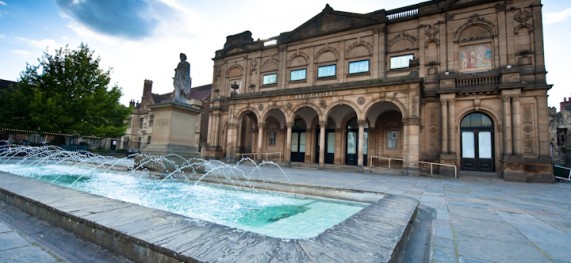 Royal Institute of British Architecture praise £8 million development
The £8 million development of York Art Gallery picked up three awards at the Royal Institute of British Architecture (RIBA) on Thursday evening (April 21).
The project, by Ushida Findlay and Simpson & Brown architects and SIMPSON (York) Limited, won the RIBA Yorkshire Award 2016 and the RIBA Yorkshire Conservation Award 2016 as well as the RIBA Yorkshire Project Architect of the Year 2016 for Tom Van Hoffelen of Simpson & Brown.
Since the development the gallery has already been shortlisted for Visitor Attraction of the Year at the Visit York Awards and awarded Gold by the Visitor Attraction Quality Scheme.
The RIBA judges said of the development: "This beautiful gallery is both humbling and utterly inspiring…The initial glimpse up into the new first floor gallery is surprising, greatly impressive and creates good visual connections that encourage you to not only explore the displayed pottery but also to experience anew the building as a whole."
For the Conservation Award they added: "This is a project which has been expertly executed and is a work of the highest conservation standard."
For the Architect of the Year prize they said: "The judges cannot speak highly enough of the project architect, Tom Van Hoffelen of Simpson & Brown Architects. Simple solutions are born from a good client brief and an excellent working relationship with the design architects. The architect has revealed a special jewel, and through this conservation work and intervention has unlocked an experience that had always been there but was hidden from view. He has delivered a beautiful and extraordinary piece of conservation work."
A full report from the judges can be seen by visiting the RIBA website, below:
https://www.architecture.com/Awards/Awards2016/RegionalAwards/Yorkshire/YorkArtGallery.aspx