Successful recertification under ISO 9001:2015, ISO 1400:2015 and OHSAS 18001:2007
Wednesday 11 July 2018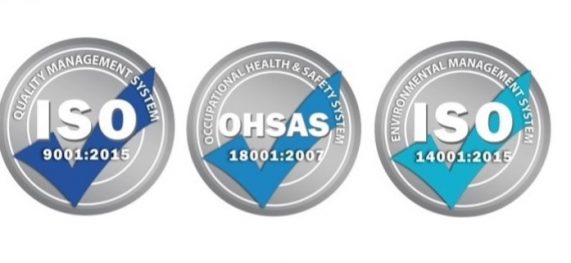 In our most recent External Audit, undertaken by NQA Global, SIMPSON were successfully re-certified under the revised ISO 9001:2015 and ISO 14001:2015 as well as re-accredited under the OHSAS 18001:2007.  These standards give a basis to our Integrated Management Systems and underpin our Business Processes.
The main premise of the standards is to continually drive improvements in the management of our internal Health & Safety, Quality and Environmental systems.  We have a dedicated and hands-on Health & Safety, Quality and Environmental (HSQE) Team who's purpose is to ensure compliance with the three standards and their translation into day-to-day site operations.
New and existing Clients can be assured, that by working with SIMPSON, that we will always strive to maintain the essence of all three standards at the heart of our approach.
To learn more about our HSQE commitment please click here
Back to all news