SIMPSON welcomes York College student for a work experience placement
Friday 3 August 2018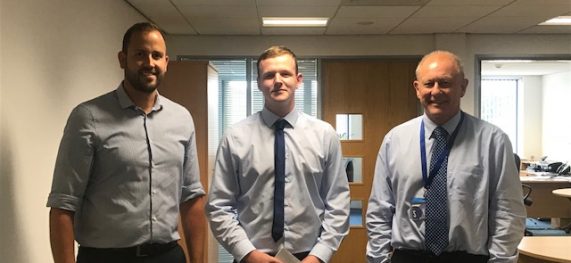 Please click here for full information
At SIMPSON, training and development of our employees is key to all the operations we undertake.  With a qualified and experienced workforce, we can ensure we achieve and exceed our high quality expectations every time.
We also understand that training and developing the next generation of construction workers is imperative to the success of the industry and this is why we help wherever and whenever we can.
At the beginning of July, we were thrilled to welcome York College student, Lewis Deighton, to the team for a 4week work experience placement. Lewis has the ambition of becoming a Quantity Surveyor and was exceptionally keen to work in the industry during his summer break from college.
Lewis spent time within all the departments at SIMPSON to gain a well rounded understanding of the different careers available within the construction industry and also to see how the departments work together. However, most predominantly he worked closely with our surveying team in order to put in to practice the knowledge he has gained during his first year at college.
It was a pleasure to welcome Lewis to SIMPSON and to see the enthusiasm he has towards a career in construction.  To learn more about Lewis's time with us, and what his plans are for the future, please follow the link at the top of the page.
Back to all news