SIMPSON welcomes student for trade work experience
Wednesday 1 May 2019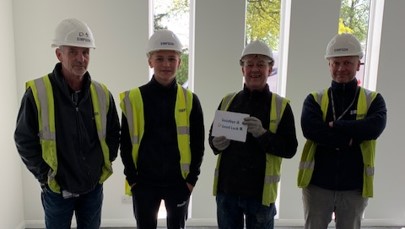 Please click here for full details
We recently invited Joel Granger to undertake a one-week work experience placement with us.
Joel had an interest in Construction and was very keen to learn more about joinery.  He spent a week onsite with our experienced Joiners to gain practical experience of what the position entails.
Most importantly, Joel enjoyed his week with our team and we are looking forward to seeing where his career in construction takes him.
To learn more about Joel's experience, please follow the link at the top of the page.
Back to all news