2019 National Federation of Builders Award Winners
Friday 5 April 2019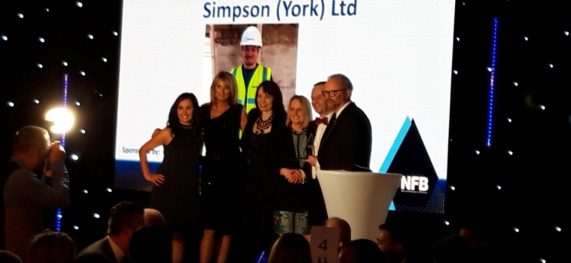 We are thrilled to announce that on the 4th April we received the National Federation of Builders 'Training Programme of the Year' award.
This category recognises excellence in all aspects of training including employee development, apprenticeships, community initiatives, work experience and liaison with education establishments. Our teams, both on and off site, have worked exceptionally hard throughout the past year to raise awareness of the variety of careers available in the construction industry. Our HR and Training team have ensured that all Simpson employees are given the opportunity to progress as they wish.
The judges said that we had "gone beyond compliance and had achieved excellence."
We are proud of our team and wish to say a big 'Thank You' to everyone who has worked with us to make this achievement possible, particularly those organisations with whom we have collaborated.
To find out more about the event, follow the link below.
Back to all news