Le Tour Yorkshire – York Art Gallery
Thursday 3 July 2014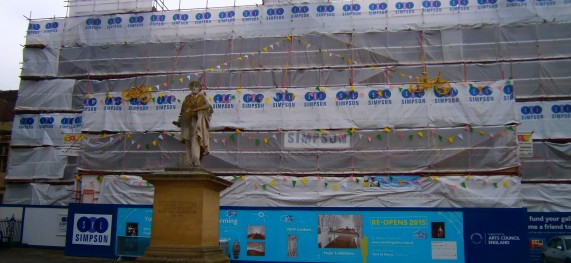 SIMPSON got in the Tour de France spirit, decorating the Art Gallery with bunting and its very own yellow bikes.
SIMPSON are currently undertaking the redevelopment of the Art Gallery, creating 60 per cent more exhibition space. A newly built first floor South gallery will be created in the original Victorian roof space which will become the centre for ceramic art (CoCA), showcasing work from the most extensive collection of British studio ceramics in the country. A second entrance will be created to the rear of the gallery leading out onto the York Museum Gardens with a new learning room on the first floor with much improved storage for the collections.
The gallery is due to re-open in spring 2015.
Back to all news