York Art Gallery Completion
Monday 7 September 2015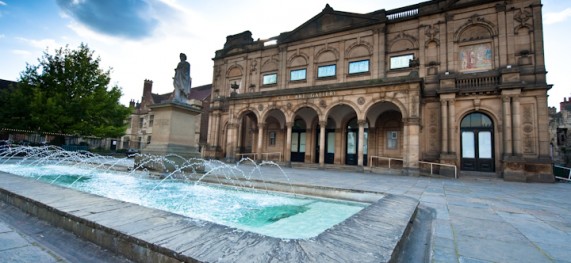 SIMPSON has successfully completed the £8 million refurbishment project at York Art Gallery.

This new refurbishment has increased the exhibition space by 60 per cent and launched the new Centre of ceramic Art (CoCA), by creating a new first-floor gallery in the space above the Main Gallery on the ground floor.

SIMPSON as part of the programme of works have created an entirely new gallery above the existing South Gallery and expanded into the rooms next door to the gallery, formally occupied by the City Archives.

The Gallery now has three exhibition spaces on the ground floor, capable of hosting major national and international exhibition, and four on the first floor, two of which will now showcase the significant collection of British Studio Ceramics. A new café, lifts, retail shop outlet and collection store have also been created as part of the works.

An additional new entrance has been created to the rear of the building, leading down from the new first floor gallery into a newly-opened section of the Museum Gardens, where SIMPSON are extending the designed landscape of the Museum Gardens to create a new "artist's garden", enhancing the botanical interest, creating recreational opportunities and educational / interpretative links with the collection and the site history.
Back to all news