Work Starts on Clifford's Tower
Tuesday 1 December 2020
Work has started this week on the restoration and visitor facility to this historic monument in York City Centre.
Clifford's Tower, standing on a tall earthen mound, is the largest surviving structure from the medieval royal castle of York. The stone tower was built in the mid-13th century, but has stood as a roofless ruin since a fire in 1684. The Tower sits next to three Grade 1 listed buildings grouped around the Eye of York. One of English Heritage's most visited buildings, the tower is an evocative survival from the medieval castle and offers superb views over the city from its wall-walk, but its current facilities are poor, and visitors often describe their experience as 'underwhelming'.
A timber structure will be installed to partially cover the ruin and provide fantastic viewing and activity space at roof level. Suspended metal walkways will give access to previously unseen features at first floor level, enhance access to the roof and help celebrate the ruin. The structure of the intervention will rest on a raft foundation, which spreads load without impact on archaeology within the tower.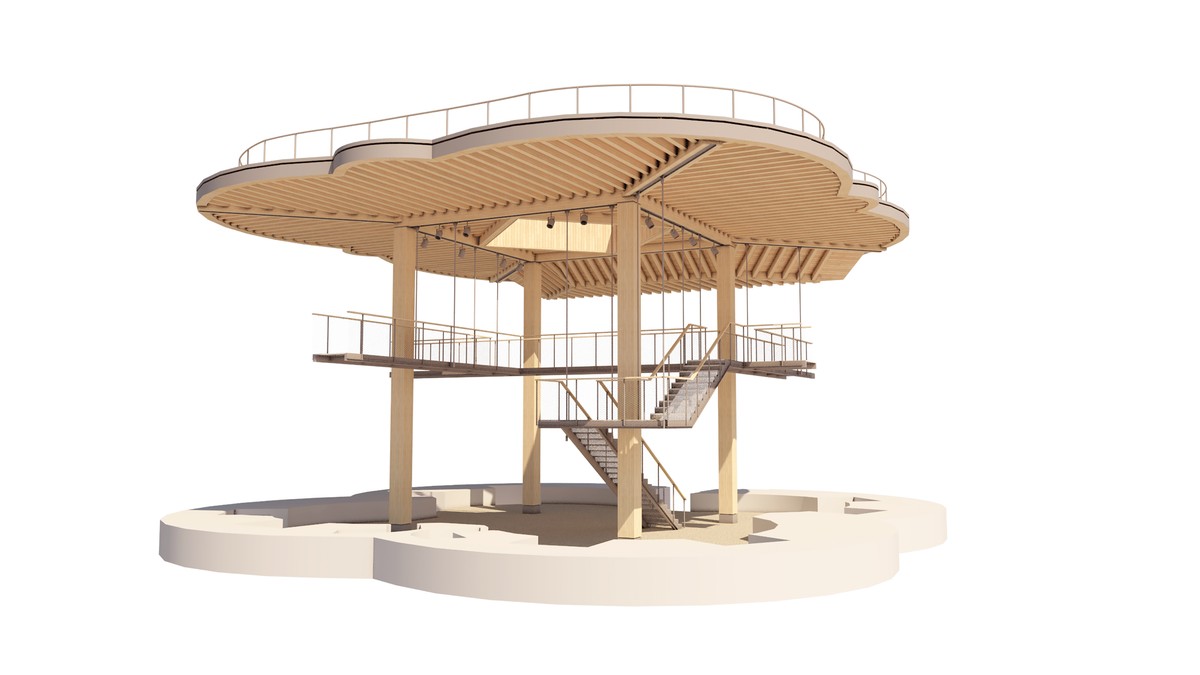 CGI view of the timber structure within the Tower
Back to all news