Strengthening Heritage Focused Crafts
Monday 20 June 2022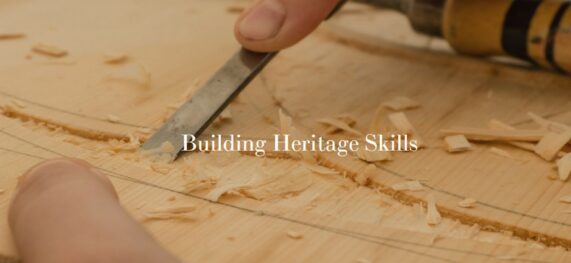 We are delighted to have welcomed this week Liam to the Simpson team as part of the Hamish Ogston UK Craft Traineeship. Liam will be working on our project in Hull the Maritime Museum focusing on the Heritage Joinery elements of the project for the next 9 weeks.
The Hamish Ogston Foundation UK Craft Traineeship – The Hamish Ogston Foundation has launched a new Scheme in Partnership with the Historic England, to protect Britain's great heritage Buildings by tackling the Sharp decline in the traditional building and heritage skills sector.
The Hamish Ogston Foundation has committed nearly £7.5m to fund 91 UK craft traineeships over the five years to 2026 – the biggest one off investment in British heritage craft skills.
Collaborating with Historic England one of the key innovations being the delivery of training in buildings at risk, which will be restored in the process. This will give the trainees an opportunity to learn their trade while making a real positive difference to historic buildings. Following their experience the trainees will not only come out with learning critical skills but with solid practical achievements under their belt.
Keep tuned to see Liam's progress throughout his time working at Hull Maritime Museum.
Back to all news