St Therese Lisieux Church
Friday 27 March 2015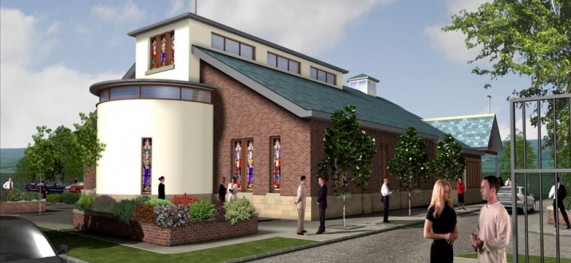 SIMPSON are pleased to announce that they have been awarded their first new build Church St Therese Lisieux Church in Teesside, working with the Diocese of Middlesbrough and Naru & Ross Architects.
This new build church will be carried out over 30 weeks with commencement on site in April 2015.
This new build project will involve concrete foundations, steel frame masonry Art stone walling with sto render, M&E installations construction of an altar,  internal partitioning, full decoration and joinery installation throughout .
External works include the construction of exterior car parking facilities and landscaping works around this new eye catching church.
Back to all news