SIMPSON supporting Sophie's work experience
Friday 20 June 2014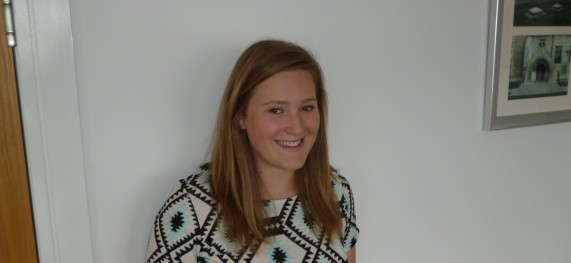 SIMPSON have for the last week had Sophie Foots from Huntington School, carrying out her works experience within the HR and Marketing Department.
Amanda Davidson HR Advisor states " SIMPSON are always pleased to be able to offer work experience opportunities to young people. It has been fantastic to have Sophie working with us."
Sophie throughout her work experience has written a blog about her time at SIMPSON :
Sophies Blog
Hi I'm Sophie and I went to SIMPSON for work experience. I had a great experience as it really opened my eyes to the real world and the millions of possibilities that there are in the construction industry.
Before work experience I believed construction was a real mans trade and it was unsafe and un-clean.  But actually whilst being at SIMPSON I have realised that it isn't, in-fact it is the complete opposite.
The construction industry has changed so much in the last 20 years that it is extremely safe and there are so many jobs within the construction industry that I never even knew existed.
I chose SIMPSON for work experience, because of the HR and marketing side of the business ,which aren't exactly the first jobs that come to your head when you think about construction! When I was at SIMPSON I worked on a big event of theirs which helps raise awareness of the construction industry to young people.
This helps people like me understand that construction isn't all about hard manual labour there is a lot more behind closed doors.I would like to say thank you to SIMPSON for this amazing experience. I have thoroughly enjoyed it. It has really made me realise that there is a lot more 'girl power' behind the construction industry, that I never would have known unless I came to SIMPSON.
THANK YOU!
Back to all news