Sainsburys
Monday 9 December 2019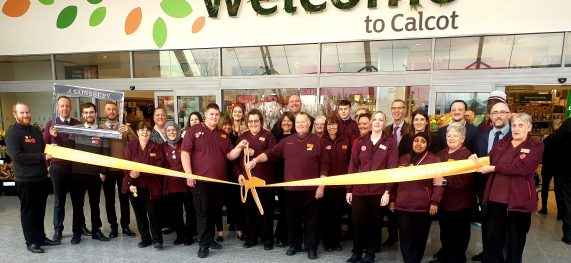 We started working with Sainsburys in 2016 after it purchased Argos from Home Retail Group.  We have previously worked with Argos since 1992 as a Main Contractor on their frameworks, the purchase of Argos represented an important opportunity for a new relationship to flourish with Sainsburys, by demonstrating our "Here to Help" service, quality and value for money.  We have been involved in many of the recent initiatives which include:
Argos store in stores
Minimum standards
Multi Concession inserts
Most recently we have successfully completed Sainsburys Calcott a "flagship" store, which integrated 16 concessions and a full store refurbishment in 16 weeks.  The concessions included: Argos, TU Clothing, Specsavers, Fatface, Santander, Pure Gym, Starbucks and Habitat.  Our works were carefully planned and managed with the Property & Store Team and our supply chain to minimise disruption, resulting in a less than 1% impact on sales.
We have also completed in November, Sainsburys Sunderland Silksworth, which included a minimum standards refurbishment and SIS (Hub) integration and closure of the Hub site at Hilton Park.
In last October Sainsburys London Colney completed which entailed a full "Refridge Upgrade" through the store.  Modifications to the building structural frame, drainage and plant deck were needed to facilitate the new plant.  The project also included Minimum Standard works to the gondola and Integrated None Foods (NIF).
In September we completed works at Sainsburys Cannock, which included a multi storey floor Argos, with a steel mezzanine floor and conveyors.
Our wider team have delivered a further 38 Sainsburys projects which consisted of a mixture of Store in Stores and Minimum standards in the last 3 months throughout the UK.  All in live operational stores, where detailed planning and clear communication are essential in achieving a successful project delivery.
Back to all news