North Yorkshire Fire & Rescue Service
Monday 26 June 2017

SIMPSON has successfully completed the Internal and external upgrades, for the first shared Police and Fire Transport Logistics Hub, In Thirsk.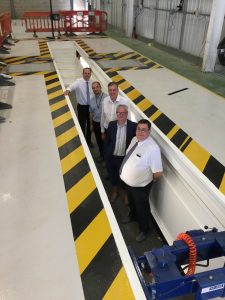 The new hub building consists of vehicle workshops, supplies sections and office space and has entirely replaced the fire service's old workshops and suppliers section, which was originally based in Northallerton.
Simon Garnett-Spence, Head of Technical services said "The service is very pleased with the new transport and logistics hub.  The contractors and team worked closely with the staff to deliver a well-designed working space for our emergency services".
Back to all news