COMPANY ANNOUNCEMENT
Tuesday 7 February 2017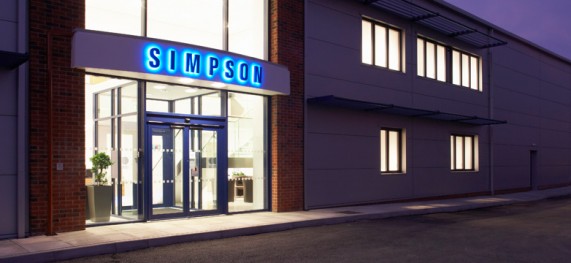 Ian Hildreth has regretably confirmed his decision to step down as Managing Director and will be leaving the SIMPSON business.
Neil Silcock, who became Production Director in 2007, has taken over as Managing Director with immediate effect and will take the business forward with the support of the Strategic Board through it's next phase of growth and success.
The SIMPSON business is in a strong position, with a secure forward workload, strong financial reserves, a committed capable loyal and energetic team, as well as proven Client relationships.
I wish Neil and his colleagues every success and hope they enjoy their roles and, as ever, I offer my full support when needed as we go forward in our endeavour to support our clients in the delivery of their projects.
Finally, my thanks to Ian as one of the original directors at the time of the buy out in 1994, I will miss a close colleague and friend, and I appreciate his service and commitment to the business. I wish him every success in whatever he does in the future.
Ron Gatenby FCIOB
Chairman & Chief Executive
I take this opportunity to thank the site teams, joiners' shop, office staff and directors for your support in servicing our valued customers over the successful twenty five years I have enjoyed at SIMPSON.
The work our customers have provided has been much appreciated and has been an absolute pleasure to undertake, working together successfully with consultant teams, and our preferred supply teams throughout the UK in striving to complete good quality projects, completed on time and ultimately adding value to the relationships and genuine friendships created.
I trust that Ron, Neil and fellow directors can count on your ongoing support in the continued success and development of SIMPSON.
My sincere thanks once again, and my very best wishes to you all for every success in the future.
Ian Hildreth FCIOB
Director
Back to all news